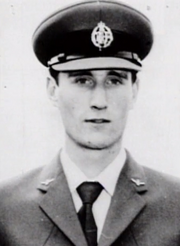 Valentich abduction case involved the disappearance of Frederick Valentich on Saturday, 21 October 1978. The 20-year-old pilot, who had 150 total hours' flying time and held a class-four instrument rating, disappeared while piloting a small Cessna 182L aircraft over Bass Strait to King Island, Tasmania.[1]
Background
Edit
Frederick Valentich's father commented that his son used to study UFOs as a hobby, using information he had received from the air force. "He was not the kind of person who would make up stories. Everything had to be very correct and positive for him."[2]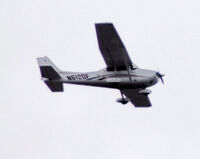 Frederick Valentich had twice applied to enlist in the Royal Australian Air Force (RAAF) but was rejected because of inadequate educational qualifications. Valentich was a member of the RAAF Air Training Corps, determined to have a career in aviation. Valentich was studying part-time to become a commercial pilot but had a poor achievement record. He had been involved in prior flying incidents, having strayed into a controlled zone in Sydney, for which he received a warning, and twice deliberately flying into a cloud, for which prosecution was being considered.[4]
Abduction
Edit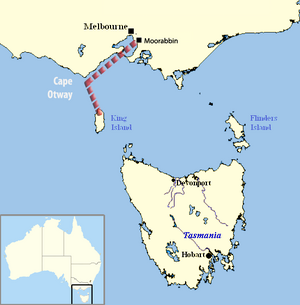 Frederick Valentich informed Melbourne air traffic control that he was being accompanied by an unknown aircraft[5] about 1,000 feet (300 m) above him.[2] For six minutes Valentich described the amazing speed, appearance and maneuverability of the UFO.[6]
"It's not an aircraft. It's... it is flying past. It is a long shape. I cannot identify more than that. It's coming for me right now." A minute later: "It seems to be stationary, I'm also orbiting and the thing is orbiting on top of me also. It has a green light and a sort of metallic light on the outside."
Then Valentich reported that the engine of his plane was running roughly. His last words were: "It is not an aircraft."[2] And then radio contact was lost.[6]
There were belated reports of a UFO sighting in Australia on the night of the disappearance, but Ken Williams of the transport department scoffed at the reports.[2]
A sea and air search was undertaken that included oceangoing ship traffic, an RAAF Lockheed P-3 Orion aircraft, plus eight civilian aircraft. The search encompassed over 1,000 square miles. Search efforts ceased on 25 October 1978 without result.[7]
References
Edit
Resources
Edit
Community content is available under
CC-BY-SA
unless otherwise noted.