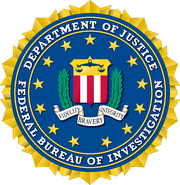 UFO disclosure of US documents was first commenced by Barack Obama under Executive Order 13526,[1] which allowed the FBI to declassify and disclose a partial amount of UFO files from as early as 1947.[2] The order was in response to over 5,000 signatures in petitions to the Whitehouse, that requested formal acknowledgement of alien presence.[3]
The whitehouse has responded to two petitions asking the US government to acknowlege formally that aliens have visited Earth and to disclose any intentional withholding of government interactions with extraterrestrial beings.[3]
The petition calling on the government to disclose any knowledge of or communication with extraterrestrial beings was signed by 5,387 people, and 12,078 signed the request for a formal acknowledgement from the White House that extraterrestrials have been engaging the human race.[3]
"Hundreds of military and government agency witnesses have come forward with testimony confirming this extraterrestrial presence," the second petition states. "Opinion polls now indicate more than 50 percent of the American people believe there is an extraterrestrial presence and more than 80 percent believe the government is not telling the truth about this phenomenon. The people have a right to know. The people can handle the truth."[3]
These petitions were sparked by an Obama administration initiative called "We the People." Initially, the White House said staffers would respond and consider taking action on any issue that received at least 5,000 online signatures within 30 days. The requirement has since been raised to 25,000 signatures.[3]
Executive Order 13526
Edit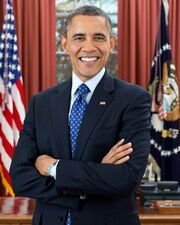 Executive Order 13526 was issued on December 29, 2009 by former United States President Barack Obama. It is the latest in a series of executive orders from US Presidents outlining how classified information should be handled. It revokes and replaces the previous Executive Orders: EO 12958 and EO 13292.[1]
As a component of the Obama Administration's initiative to improve transparency and open-access to the Federal Government and the information it produces formally introduced upon taking office in late January 2009 and as a result of an agency-wide review and recommendation process ordered in May of that same year, the issuance of EO 13526 was ultimately prompted by several factors. One factor was the large backlog of documents scheduled to be automatically declassified on December 31, 2009 and how to deal with that reality. Another factor was delivering on a campaign promise. These latest regulations, at the time, went into full effect on June 25, 2010 except for sections 1.7, 3.3, and 3.7, which were effective immediately on December 29, 2009.
FBI disclosure
Edit
The execution of Obama's EO 13526 allowed the declassification of UFO documents dating back to 1947, including the famous Roswell incident. On November 30, 2010, the FBI disclosed various UFO files onto the online file depository: FBI Records: The Vault, Unexplained Phenomenon. One of the most intriguing files to be disclosed is Memorandum 6751 which reveals the presence of "supernormal" beings and their craft specifications, who are not indigenous to Earth.[4]
Most notable UFO files
Edit
References
Edit
Resources
Edit
Community content is available under
CC-BY-SA
unless otherwise noted.