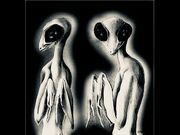 Insectoids are a common form of alien appearance in Close Encounters. An example of this type of form are Mantis.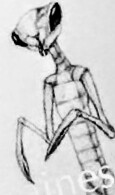 The Mantis or Mantids, are insectoid common in UFO cases. They are entities who may be a type of chimera. They were depicted on Rock Art spread across Southern Africa. Such rock hard evidence and oral tradition seemingly shows that the mantis have had an integral part of Human civilisation for thousands of years.[1] Some UFO abductees have seen 'Mantis' like beings assisting the Greys.[2]

References
Edit
↑ The Mysterious "Mantis People" (2015), by Jim Davidson
Community content is available under
CC-BY-SA
unless otherwise noted.