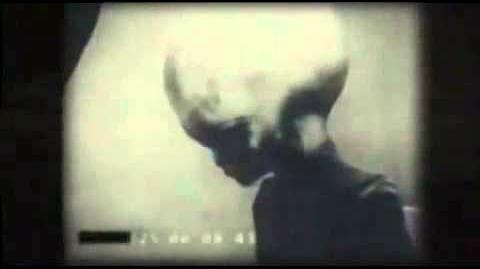 Extraterrestrial biological entity (EBE) is a term that first appeared in 1984, when Operation Majestic 1952 documents were made public. The FBI marked all of the documents as "bogus".[1]
William Cooper
Edit
According to
Bill Cooper
, the name and classification, E.B.E., was suggested by
Vannevar Bush
.
Roswell
's EBE would later become reclassified as EBE-1, the first encounter. EBE-1 was known to give disinformation. The EBE experience was compiled into what is called "
Yellow Book
".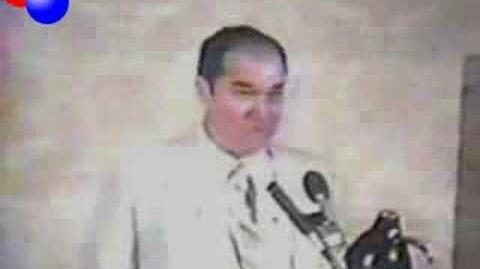 Cooper claims that he and Bill English viewed these findings years later, in GRUDGE 13. EBE-1 was said to have gone into physical decline in late
1951
, and finally perished in mid-
1952
.
Guillermo Mendoza
was assigned to the final days of EBE-1.
[2]
It should be noted that on July 12th, in the same year, was the sighting over Washington D.C. of many luminescent orbs (this may have been a display in response to the death of EBE-1).
John Lear
Edit
According to John Lear, the EBEs' have a genetic disorder in their digestive system, where it is atrophied and not functional. Some speculate that they were involved in some type of nuclear war or possibly on the back side of a genetic curve. In order to sustain themselves they use an enzyme or hormonal secretion obtained from the tongues and throats of cows or humans (Lear notes that cows and humans are genetically similar, and in the event of disaster cow blood could be used by humans). The secretion, extracted from blood, is mixed with other substances that are applied directly onto EBE skin, which absorbs the mixture then excretes the waste back out from the epidermal (See also ambrosia).[3]
References
Edit
Resources
Edit
Community content is available under
CC-BY-SA
unless otherwise noted.